.:Midgard Tales:.
200x/200x/20x
Hi, much appreciation to you for reading this.
Midgard Tales is a 4th Job Renewal server with goal to stay stable without constant gear updates, our end game is currently on Episode 20

Key features:
2023 client directx9
Ready2Play = instant 4th Job level 200 + gears!
1 minute ingame = 1 Cash Point
All kRO Cash items are farmable.
Many service NPC.
Episode Quests skipper.
Instance party bonus.
Constant ingame event.
All job rebalance / improvement updates.

Give us a try.
Base Exp:
200x
Job Exp:
200x
Drop Rate:
20x
Quest Exp:
200x
Equip Drop:
20x
Card Drop:
20x
MVP Equip Drop:
20x
MVP Card Drop:
1x
Max Base Lvl:
260
Max Job Lvl:
55
Max Stats:
130
Max ASPD:
193
Server Mode:
Normal
Main Ethnic or Language:
Languages Supported: English, Portoguese, Tagalog, Indo
Server Website:
https://www.midgardtales.com
How to Register?
Renewal: Have Third Job or Higher
Healer
Skill Resetter
Stat Resetter
Job Changer
Platinum Skill NPC
Town Warper
Dungeon Warper
Field Warper
Card Remover
Buff NPC
Custom Maps
Battleground
Other Feature Highlights: Instance Party Bonus, Weekly Ranking Rewards, Fishing, Mining, Custom Farming Island, Latest kRO updates.
Player Commands: @go, @storage, @autoloot, @alootid, @alootid2, @autotrade and many more.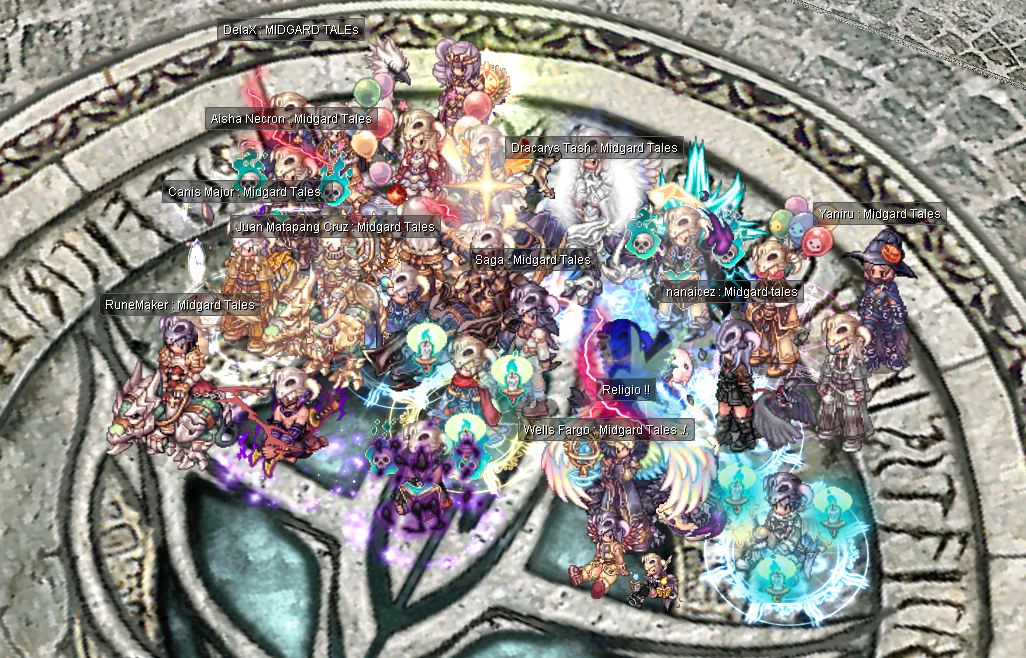 Date Posted: 2022-08-23 Last Updated: 2023-11-10